Huku Marekani Wakivalia Njuga Ukiukwaji Haki Za Binadamu Tanzania, Uswidi Nayo Kukata Misaada kwa 75% Katika Miaka Mitano
Yatanabaisha Kuwa Sababu Ni Ukiukwaji wa Haki Za Binadamu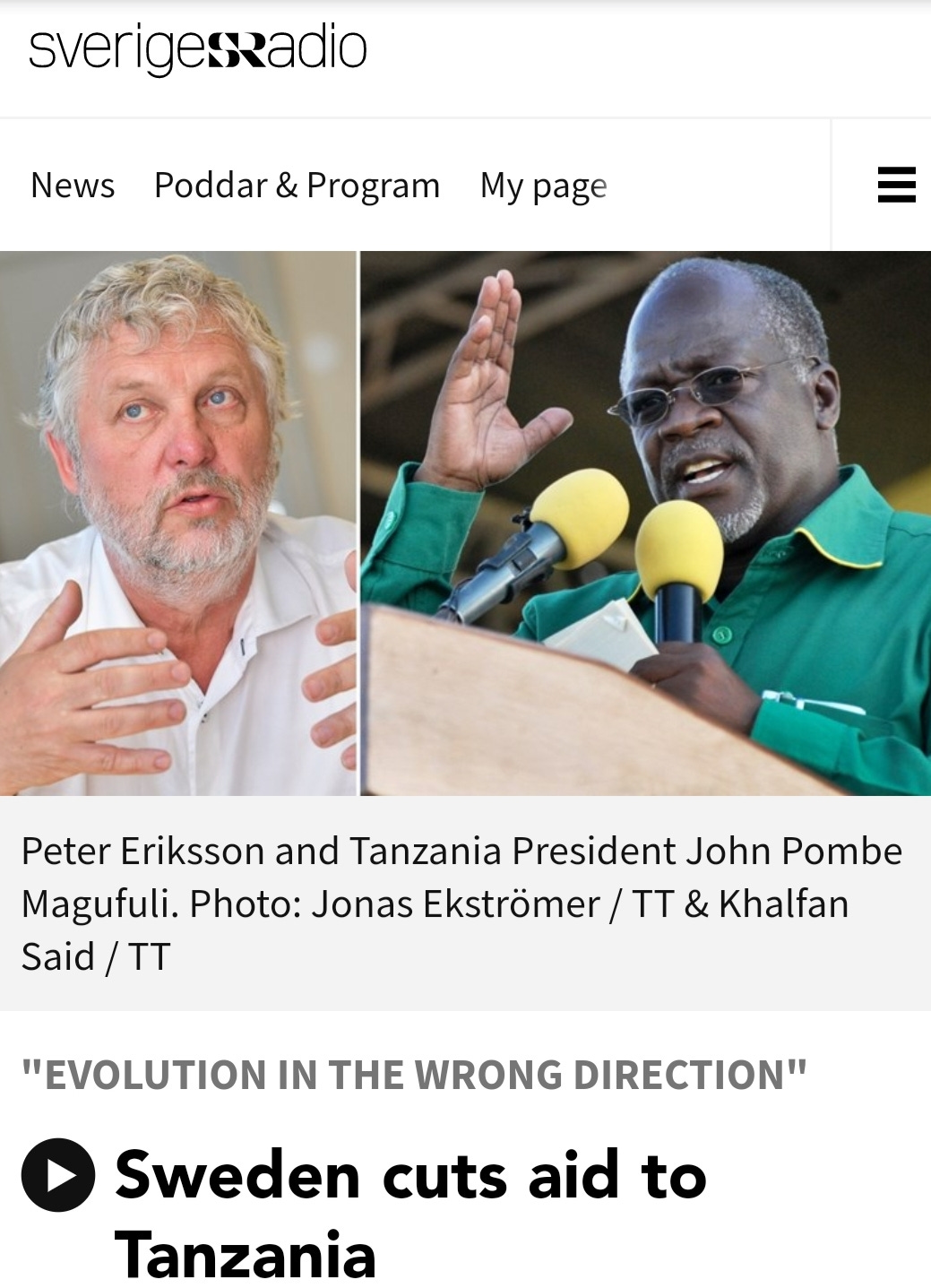 Sweden will reduce its assistance to Tanzania in the next five years. The government has decided this on the grounds that Tanzania has a negative development in terms of human rights and democratic space.
The aid will decrease by one quarter from SEK 800 million to SEK 600 million per year.
- We will reduce aid to Tanzania. We have been a major player in the country for many years, as a partner country, but developments in recent years have gone in the wrong direction. Shrinking democratic space, tougher grip on LGBT people and human rights, and also shrinking space for journalists, says Deputy Minister Peter Eriksson.
Ever since the 1960s , Tanzania has been one of Sweden's largest aid countries. But now the government has decided on a one-quarter reduction to SEK 600 million per year over the next five-year period.
The background is, among other things, that a dozen media companies have been shut down, inconvenient journalists and human rights activists are being imprisoned, and in local elections the regime countered opposition candidates.
Peter Eriksson visited Tanzania last year and criticized the President and the Prime Minister, among others.
- Unfortunately, I must say that it has not helped. Without us, we have made demands and the answers have not matched what we had hoped for, so that means we have to decide on a reduced effort in Tanzania, and above all, to reduce the efforts towards the state, says Peter Eriksson.
The new strategy provides support to organizations working for increased democracy, human rights and free media. In addition, the work for biodiversity and environmental assistance is being strengthened
Assistance to Tanzania is thus reduced by one quarter. But the needs remain great and Sweden does not want to lose the knowledge and skills that exist, for example, in school education, says Peter Eriksson. But if the development goes even more wrong, aid can be stopped.
- We take strategies that are on a five-year perspective, but we can also change in the meantime. So that development would be tougher and harder and more negative then it is possible to change also during these five years, it is also important to remember. Although the intention is that Sida and other aid organizations should be able to plan their operations, says Peter Eriksson.
Source: SverigesRadio